Board of Directors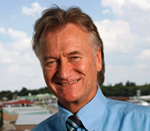 Michael J van Straaten
Chief Executive Officer – BCom Hons, CA(SA)
Michael served his articles with Spencer Stuart before joining his brother at Verimark in 1981 as Financial Director. Michael became joint Managing Director in 1992, and bought out his brother's shares in 1993 to become the sole owner up to 2005 when Verimark was listed on the JSE. He has twice been a finalist in South Africa's Best Entrepreneur competition, and selected as one of South Africa's Leading Managers by the Corporate Research Foundation.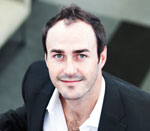 Bryan Groome
Financial Director – BComm, CTA, CA(SA)
Bryan served his articles with Deloitte and qualified as a Chartered Accountant in 2012. He joined Deloitte in the USA, in San Jose, where he worked as an Audit Senior auditing a range of IT clients from new start-ups to NASDAQ listed companies. On his return to South Africa, Bryan joined Standard Bank where he was involved at a super user level to implement a unique IT SAP system. Bryan then served as the group Financial Manager at Car City Holdings for two years before his appointment as Financial Manager at Verimark on 7 December 2015 and subsequent appointment as Financial Director on 23 March 2016 and executive director on 8 August 2016.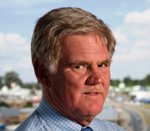 Johann M Pieterse
Independent Non-executive Director – BCom CTA, MCompt, CA(SA)
Johan served his articles with Brink, Roos & Du Toit (now PWC) and became Managing Partner of their Bellville office in 1983. He joined the Pepkor Group in 1985 and served as Financial Director of Pepkor from 1988 to 1990. Johann headed up the turnaround of Van Schaiks from 1993 to 1995, and Teljoy from 1995 to 1997. When Teljoy was sold to Vodacom in January 2001, he was appointed as Managing Director of the newly formed Vodacom Service Provider Company with responsibility to merge Teljoy, Vodac and GSM Cellular into one company. After successful merger, he retired from Vodacom in August 2001. He is currently Chairman of Strategy Partners, a turnaround specialist company.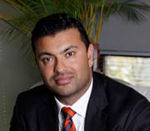 Mitesh Patel
Independent Non-Executive Chairman - BCompt (Hons), CA(SA)
Mitesh is a qualified Chartered Accountant with over 10 years of experience in assurance and business advisory, in both the private and public sector. He is currently the Managing Partner of Nkonki Inc. Mitesh has been involved with audit committees for at least ten years and is currently chairman of the audit committees of a number of JSE-listed companies, as well as of Skinwell Limited and Alert Limited. He is also a non-executive director on several boards of listed companies and chairman of the board of Wearne Limited.
Mitesh has in-depth understanding of corporate governance principles as set out in King III; risk management; directors' responsibilities principles; integrated reporting and the new Companies Act 71 of 2008 and has acted as adviser to the private and public sector on best practice recommendations of King III and compliance with the new Companies Act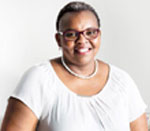 Tandi Nzimande
Independent Non-executive Director – BCom, CTA, H.Dip Co Law, CA(SA)
Tandi was appointed to the Board on 1 November 2016. Tandi started her career as a trainee accountant at KPMG. She qualified as a Chartered Accountant in 1996, and subsequently moved to Deutsche Securities Corporate Finance division, where, among other responsibilities, she advised the South African Government on the potential listing of Telkom. Until last year she served as the Chief Financial Officer of WDB Investment Holdings; her responsibilities included the full accounting function; strategic planning and implementation; governance and investee management. She serves on the boards of FirstRand Limited, Hulamin Limited, First Rand Empowerment Foundation and Hollard Foundation Trust with its related programmes Harambee and the ECD Incubator.